Free placement of board candidates
We will find your next board member among the more than 5,000 European candidates who have completed our Board Certificate or who are members of our Board Forum.
Once you have described the type of board member you are looking for for your company, we will carry out an assessment and contact a selection of candidates for your board. The candidates then apply directly to you, and you do the sorting and interviewing.
Apply here
Receive Candidates
Sort and interview
Our service is completely non-binding and free of charge.
Receive qualified candidates for your board of directors or advisory board
Fill in your details here and receive the link to create the search!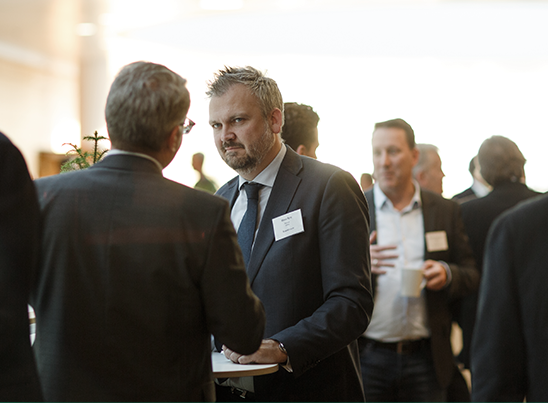 With our broad portfolio of board members and candidates, we at Board Company have a unique opportunity to help you find skilled candidates for your board. Ultimately, however, it is solely your decision who you choose to proceed with.
How can the service be free of charge?
At Board Company, we work to strengthen board work through our board education programs and board forums. We want to increase the competencies and value of boards through our members, which is why it is free for you to use this service.
Can you decline requests?
You are free to decline inquiries if you don't think there is a suitable match.
Why Board Company as a mediator?
We have many different candidates with different competencies, so whether you are facing a turnaround, growth journey, internationalization or other, we will find a suitable match with several of our candidates. Therefore, describe your specific challenges and what value you want a potential board member to bring to your company.
How long does it take before we start receiving enquiries?
Within 7 days, you will usually start receiving enquiries from interested candidates that are selected and validated by us.
Can Board Company be held liable if the cooperation failed?
Board Company only helps with the initial phase, where we make an assessment and contact a selection of candidates. These candidates take the further dialog with your company, and Board Company cannot be held responsible for the further dialog and cooperation with the candidates. However, we always assist with help again to find new board members if the collaboration fails.
What should we pay particular attention to?
Be specific about what you are looking for in a board member to ensure you get the right candidates for your company.